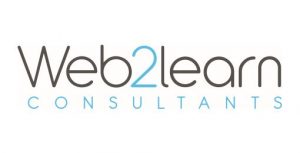 Web2Learn is a private company specialising in learning and professional training solutions grounded on Openness and social connectivity.
Openness relates to the most recent trends in education and professional development calling for more collaboration and sharing opportunities through open content creation and release in an ethical and transparent manner, through new licensing models (Creative Commons licenses and their combination). Movements that advocate Openness include Open Education and Open Educational Resources (OER), Open Science and Open Research; our company offers learning and training around these topics, with emphasis on the development of professional skills to embrace openness.
Social connectivity pertains to digitally enhanced social networking and the value of user-driven, participatory practices occurring through social media and gaming applications, from a learning and training perspective.
The company is leading or acts as partner in European co-funded projects, namely enCollect (European Network for Combining Language Learning with Crowdsourcing Techniques, 2017-2011), MOONLITE (Massive Open Online courses eNhancing LInguistic and Transversal skills for social inclusion and Employability, 2016-2019), Elang ("digital literacy for the teaching/learning of languages, 2016-2018);  LangOER ("Teaching and learning of less used languages through Open Educational Resources and Practices", 2014-2016) and in 5 successfully completed EU projects. 
Team members are particularly interested in the area of digital literacies and skills upgrading in the area of language learning. Web2Learn contributes with expertise in  the area of MOOC based language learning & teaching skills and literacy. 
Team Members
Tatiana Codreanu, Ph.D contributed to the O3 desk research on Content and Language Learning MOOCs in February-March 2017. Tatiana works on several digital language learning and teaching projects.

Katerina Zourou is the local coordinator for MOONLITE and director of Web2Learn. She contributes to the O3 desk research and to the O5 MOOC development, delivery and assessment. Katerina conducts R&D projects on open and social technologies for learning.