The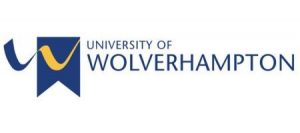 University of Wolverhampton is a dynamic, innovative and business focused university in the centre of England. Our students become part of a learning community that promotes knowledge, innovation and enterprise. Aiming to give our students the knowledge they need for the career they want, we maintain strong links with the business world and offer undergraduate and postgraduate courses which provide the experience and practical skills that employers value.
The university has an excellent global reputation, enjoying strong links with several overseas universities. We have over 23,000 full and part-time students, including 2,500 international students. Our International Centre has regional offices in Malaysia, Nigeria, China, India and Oman, and Educational Advisors in over 40 countries who help students with course applications, correspondence with the University, questions regarding visas, plus information on courses, tuition fees and accommodation.
Research at the University of Wolverhampton was commended as being at its highest level in the most recent Research Excellence Framework (REF 2014), in which 14 of our Research Centres had elements declared as 'world leading'.
Wolverhampton was the first university to establish a virtual learning environment, which allows for a valuable blend of face-to-face and online teaching. Our first-class facilities include the Walsall Campus Sports Centre; an official training base for basketball, judo, and taekwondo, and used by 2012 Olympic judo athletes; and The Performance Hub, a purpose-built performing arts facility. We were only the third university in the UK to obtain prestigious All-Steinway status.
The Institute of Education at the University of Wolverhampton is keen to build on its work with refugees and its work in the Middle East, to explore the needs and opportunities afforded by digital technologies especially mobile technologies for disadvantaged and marginal groups whose languages, livelihoods, culture and traditions are vulnerable and precarious, and to develop research methods and research findings that respond to these evolving challenges.
Team Members
John Traxler is the head of Education Research Centre and Convenor of Digital Learning Research Cluster

David Scott is a researcher at the Institute of Education